Savannah Chrisley, 26, revealed she once went on a date with now-disgraced actor Armie Hammer, 37. The reality star appeared on The Bachelor alum Nick Viall's podcast, The Viall Files, on Sept. 14 and talked about her history with Armie. "He and I connected and went out to dinner one time, but that was the extent of it," Savannah said. "And no one knows that, by the way." Savannah confirmed that "someone slid" into the DMs, but she didn't reveal if it was her or Armie. "I don't know. I don't know," she with a laugh. "We went to dinner one time."
Savannah's date with Armie seemingly took place before he became subject to some serious allegations of rape and even cannabilism by several women in 2021. The Call Me By Your Name star denied all the allegations, even after the 2022 release of the three-part docuseries called House of Hammer that included accounts from different women who accused him of sexual abuse. In May 2023, prosecutors were unable to find enough evidence to support the allegations against Armie.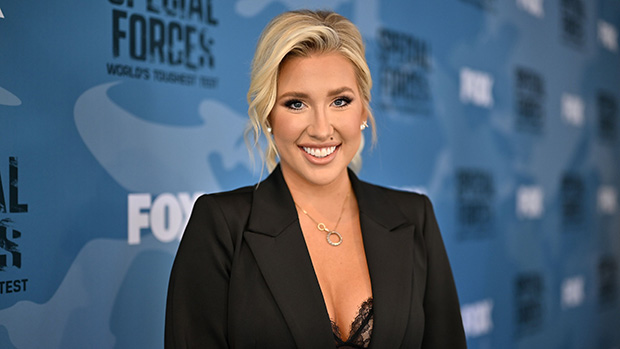 Armie was shunned by Hollywood due to the controversy. He also got divorced from his wife Elizabeth Chambers, with whom he shares two children. The former couple announced their split in July 2020 and they finalized their divorce three years later. They decided on joint custody of their kids Harper, 8, and Ford Douglas Amand, 6. Elizabeth, 41, has previously stated that she stands in solidarity with Armie's accusers. She also confirmed that she watched the Discovery+ documentary about the allegations.
Savannah clearly dodged a bullet going on only one date with Armie. The former Chrisley Knows Best star has been open about her love life over the years. She was previously engaged to NHL player Nic Kerdiles, but they ended their relationship in 2020. They briefly reconciled in 2021 which Savannah talked about in an EXCLUSIVE interview with HollywoodLife. "I feel like in order for me to be my best self in the relationship, in order for Nick to be his best self, we have to feel fulfilled within our own selves," she said. "And I think that's been the thing we both been trying to figure out is how to get to that point. And if we do, where does that lead us?"
In May 2023, Savannah revealed had a brief romance with country singer Nate Smith after rumors were flying around that they were together. Savannah explained on her podcast at the time that Nate was "literally the best", but that their relationship ended due to scheduling conflicts and their diverse obligations. When she appeared on Nick Viall's podcast, she confirmed that she's dating ex-football player Robert Shiver, who survived a murder plot. "It was a thing. He's a normal person, and I love it," she said.