I breathed a huge sigh of relief when I saw Jessica Chastain on the red carpet for the Venice Film Festival premiere, 'Memory' on Friday (September 8).
I had envisioned her wearing the SAG-AFTRA t-shirt again with a long black skirt, or a SAG-AFTRA t-shirt made into a gown, but thankfully I didn't manifest either of those scenarios into existence.
The actress gave us full glam wearing a custom Gucci sequin gown which was designed to be admired from every angle as it catches the light.
You may not be surprised to learn that this look was even more breath-taking in motion.
The gradient of the sequins on the shoulder was immediately noticeable, but it wasn't until I saw the gown in motion, did I realise that there as an ombre effect on the skirt too.
When I posted this on X last night, someone said that they wished this had been green.
It's a great call, but Jessica has done plenty of green embellished gowns, and green may have translated to​o Fall-like as this summer festival.
I love these shades of nude, copper and amber.
The only thing I would consider changing about this look was the collar.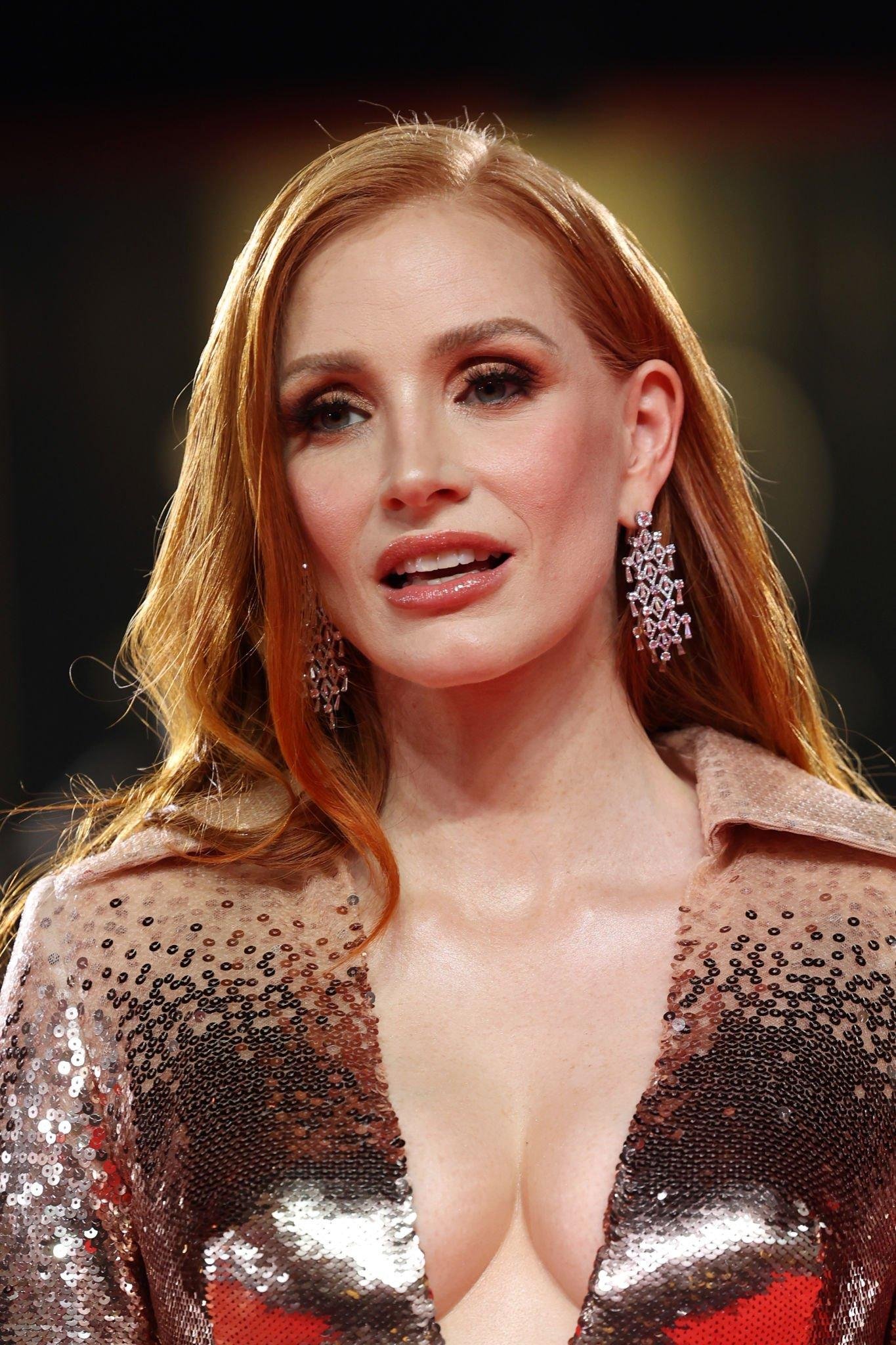 I think the nude to rose gold gradient would've been more interesting without the collar.  Do you agree?
Bulgari jewels completed her look.
I really hope she enjoyed the moment.
Stylist: Elizabeth Stewart. Makeup Artist: Kristofer Buckle. Hair Stylist: Christian Wood. 
Credit: Daniele Venturelli/WireImage
FTC Disclaimer: Keep in mind that I may receive commissions when you click links and make purchases. However, this does not impact my reviews.